Would you like a chance to win one of four Limited Edition Minnowboard Dual-Ethernet systems from Netgate® valued at $249.00? How about four chances? We're giving one away each week for the next four (4) weeks.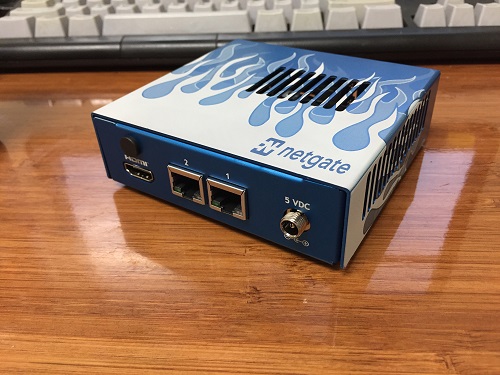 How to enter
Netgate has published a pfSense® User survey and we'd like your feedback. The more we know about you and how you use our products, the better we can help solve the issues you face, now and in the future. The information you provide will also help determine what kind of information you receive from us. We promise that we will never share or sell your information!
When you take the survey, you will be entered into the drawing(s). If you take the survey this week, you will automatically be entered into all four (4) weekly drawings. If you take the survey next week, you will be entered into the remaining three (3) weekly drawings, and so on.
Now, onto the legal stuff
Odds of winning depend on the total number of entries received.
Drawings will occur on the Wednesday of the following week.
You can only take the survey once. If you win, you can only win once.
Drawings will be held in accordance with Sec. 621.106 of the Texas Business and Commerce code.
Complete rules for the drawings are available to review.
Thank you and good luck!