A little over a year ago, we announced the new SG-2320 and SG-2340 systems, otherwise known as the MinnowBoard Turbot Dual-Ethernet in both a dual-core and a quad-core model. We decided to withdraw them as a pfSense® system due to an underlying FreeBSD issue with HDMI that we foresaw as a potential problem for many of our customers. You can read the full details on our blog post from May 8, 2017, updated May 24, 2017.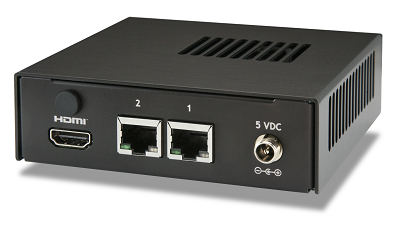 The great news is that with pfSense version 2.4.4, we now have a fix in place that is working in the snapshots! We have complete instructions on how to install pfSense software on these great little systems.
We're selling these systems assembled, but they will not have pfSense pre-installed - we're leaving that up to our customers to install the Community Edition (CE). Because of this, we've changed the model numbers to minimize confusion. The MBT-2220 is the dual-core and the MBT-4220 is the quad-core model.
A few notes about these systems: unlike previous systems we've sold, these systems require an HDMI monitor and a keyboard for video console access. If you want to access the unit via serial console, you can do that by connecting USB to TTL Serial Cable to GPIO headers internally. Instructions are available from minnowboard.org. Also, these models include a 5VDC power supply. Be sure to use the included power supply because plugging in a 12VDC power supply will destroy the board.