The Netgate® 7100 1U Security Gateway Appliance with pfSense® Plus software will reach "End of Sale" (EOS) status soon. We are now in the last-time-buy period. Our final stocking order has arrived, and we expect to sell through our inventory by late November. At that point, the 7100 will be placed in EOS status.

As an alternative to the 7100, we recommend checking out the Netgate 6100 Security Gateway Appliance with pfSense Plus software. The 6100 model combines the power of an Intel C3558 Quad Core CPU with integrated (QAT) QuickAssist Technology & AES-NI and 8 GB of memory for a snappy user experience, delivering over 18 Gbps of L3 routing across 8 independent 1 GbE, 2.5 GbE, and 10 GbE flexible WAN/LAN ports.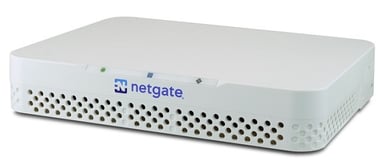 The Netgate 6100 is capable of performing high-throughput firewall, routing, and VPN applications. Despite its powerful performance the 6100 operates in complete silence with a passive cooling system and is ideal for pro-home, small/medium businesses, or edge deployments. The appliance is also available pre-assembled in a 1U rack mount option. Place your order today or read the full product specifications here.