Global Support
Complete Business Assurance. All day. Every day.
Your business is not time-boxed or incident limited. We run our support accordingly.
Netgate Global Support
Your network is the backbone of your business. But even with the best products, the unexpected can happen. Installation? Configuration? Activation? Outage? Get the peace of mind of knowing Netgate is on it.
World-Class Technical Support Experts
Netgate support professionals live on the front line every day; they've seen it all.
Fast Time To Resolution
Speed is everything to our customers. Netgate TAC on average gets network issues resolved in minutes.
98% Satisfaction Rating
Home users. Businesses of all sizes. Managed service providers. All rave about their support experiences.
---
The Netgate Technical Assistance Center (TAC) is a 24x7 operation with a worldwide team of support engineers unparalleled at diagnosing and resolving issues - and fast. From branch office to headquarters, premises to cloud, we've got you covered.
---

Get Netgate TAC support for pfSense® Plus software
See Table Below

Netgate TAC Pro support is included with all TNSR® software subscriptions
Netgate TAC Support Options

For Netgate appliances, AWS/Azure pfSense cloud instances, or 3rd party hardware

Tac Enterprise

$799/per year

24/7

24/7

Target Initial Response SLA

24 Hours

4 Hours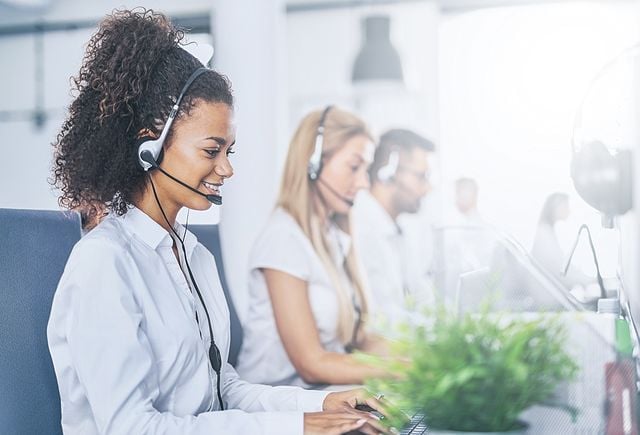 Business Assurance
Businesses run pfSense Plus software because of its excellent product reputation, rich feature set, proven stability, and phenomenal value. IT personnel are easily trained to install, configure, and operate pfSense Plus software—freeing time and energy for higher order responsibilities. As organizations grow - personnel will move, skill sets will shift, and IT complexity will increase. The last thing you need is a firewall, router or VPN outage that impedes business productivity or revenue - but it can (and does) happen. And, when it happens, fast problem resolution is everything.
67% of our subscribers call on Netgate TAC at least once within the first year of the product purchase
98% of our subscribers report that their requests are satisfactorily resolved within minutes
An experienced secure networking engineer can cost you $200K loaded labor rate, or $200 an hour
A firewall, router or VPN outage—even for small business—can cost thousands of dollars in productivity and/or lost revenue
TAC annual subscriptions are available for as low as $399
Want to learn more, read our FAQ.
If we know who you are and what products you have installed in advance of an incident, data shows at least a 25% reduction in time to resolution. Don't wait for calamity. Get a support subscription today.

Your tech support representatives answered my questions promptly and completely and even followed up with additional information regarding a planned purchase. Absolutely stellar support. I wish all tech companies were this good!
Kevin K.
Healthcare

I was in a very tight jam and my tech stayed with me the entire time, was very professional, helpful, and encouraging. One of the best tech calls I've experienced in 30 years!
Steve W.
Consultancy Services

The direct access to your tech engineers and the problem-solving they help me with is outstanding. I originally got a lot of push back on paying for Enterprise Support at time of purchase of our XG7100, and am very glad I justified the spend.
James H.
Creative Industries