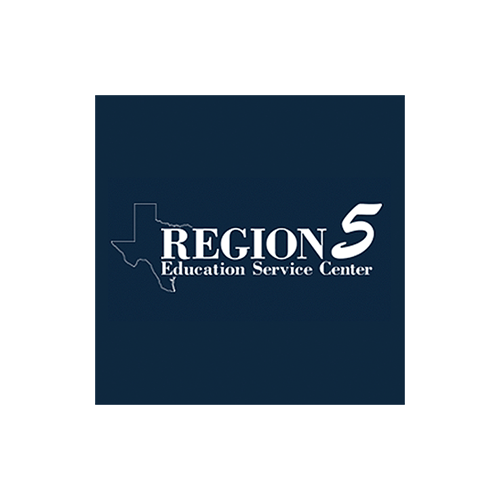 Company Overview
Region 5 Education Service Center serves 40 school districts and over 90,000 students with educational technology and media, information management, and business services
Established: 1967
Location: Beaumont, Texas
School Districts: 40 (90,000 students)
Mission: Help schools effectively and efficiently use technology
Customer Objectives
Replace Cisco ASR routers that were reaching end-of-life but still require expensive software and support licensing

Ensure that new routing solution used flexible hardware with additional 10 GbE ports, could deliver 10+ Gbps without a bunch of extra fees just to use the hardware

Design a network solution that could manage potential hardware failure without a completely redundant Layer 2/Layer 3 network, on a very limited budget and few support resources
Customer Solutions
Two Netgate 1541 appliance with its flexible port expandability to address network upgrade requirements under a tight budget
TNSR software to make full use of the 10 GbE ports on the Netgate 1541, even under the pressure of heavily encrypted traffic
Netgate Professional Services to help with design, configuration, and deployment, including the converting of the old Cisco ASR configuration
Customer Results
The Region 5 ESC network can now support high volumes of encrypted traffic across three different networks using a pair of Netgate 1541 appliances running TNSR software

API orchestration support that satisfies all of the Region 5 ESC technical requirements

Deployment completed ahead of schedule due to a coordinated effort the Netgate Professional Services team
ESCs were created by the state legislature in 1967 to serve the growing educational needs of southeastern coastal Texas. Region 5 ESC serves the school districts of Hardin, Jasper, Jefferson, Orange, Newton, and Tyler counties plus High Island ISD, Hull-Daisetta ISD, and East Chambers ISD.
Their mission is to assist area school districts in improving student performance - and educational system efficiency and effectiveness - through administrative leadership, educational technology and media, special education, instructional services, information management, and business services. Approximately 90,000 students and more than 6,100 educators are the clients of their organization. To put that into perspective, the region has a population of about 500,000 - so the ESC's reach and impact are quite significant. Having been pummeled by Hurricane Harvey - that literally reshaped the region's landscape August of 2017 - primary education, secondary education, and adult re-education all figure prominently in area restoration and prosperity.
The demands of community rebuilding are driving the need for a more robust educational network. Jerry Wilson, Network Manager - Region 5 Education Service Center, is chartered with network design, implementation, and operation. Region 5 ESC has been tasked with operating as an ISP for local schools. Additionally, two full BGP peers are required. Solution reliability is essential - given stretched staff must cover a lot of IT bases, and physical router redundancy is unaffordable until later. Finally, remote manageability is key.
With the currently deployed Cisco ASR, the ESC is restricted to three 10 Gbps interfaces: one to Windstream (an Internet Service Provider), one to the Texas Education Telecommunications Network (TETN), and one shared by the schools. For the growth plan, at least four 10 Gbps interfaces were required.
Upgrading the Cisco ASR would be far too expensive—further, it was nearing its end-of-life support—so Jerry began his search for an alternative. As a long-time user of pfSense® Plus software, he decided to take a look at Netgate appliance options, where he stumbled onto a new software product called TNSR®. It looked interesting. TNSR software has several advantages over pfSense Plus software, notably high-performance throughput, and an API well suited for remote orchestration management—which enables fast configuration changes as network needs evolve.
Jerry and Netgate Professional Services worked together to get a crisp capture of network design needs. His go-live timeframe was set for June/July 2020. After a quick consultation, it was decided that the Netgate 1541 was the ideal secure network gateway solution given its dual 10G SFP+ ports, dual 1 GbE RJ45 LAN ports, and an expansion slot for additional connectivity. It is a workhorse product at the top of Netgate's appliance line up—with a proven track record where robust throughout and connection capacity are required. TNSR software with Vector Packet Processing (VPP) allows customers to fully exploit its 10 Gbps ports, even under the pressure of heavily encrypted traffic. Best of all, we are now live - well ahead of schedule.
While Netgate provides secure networking solutions to every vertical on literally every continent on planet earth, education is, and always will be, a special sector for us - especially when it plays a pivotal role in the rebuilding of a regional economy.
We're honored to have Region 5 ESC as a customer, and wish all the best as they help improve life in the southeast Texas coastal region.
Learn more about
TNSR software, High-Performance Edge Routing, Netgate 1541, Netgate Professional Services
Explore TNSR software in the Cloud
Get started with pfSense Plus the world's leading open-source driven firewall, router, and VPN solution for network edge and cloud secure networking.