It's here! The Netgate SG-2100. Netgate's newest addition to our ever popular secure networking appliance family. We're excited about it and we hope you will be too!
First, the essentials - product specifications and packaging. The SG-2100 features a dual-core ARM64 Cortex A53 1.2 GHz CPU, dedicated 1 GbE WAN port (RJ45/SFP combo), (4) 1 GbE Marvell switch ports (with a 2.5 Gbps uplink), 4 GB of DDR4 RAM, and upgradable storage.
Packaged into a visually sleek and compact form factor - with low power draw and silent, fanless operation - the product is well-suited for desktop, wall, or shelf deployment.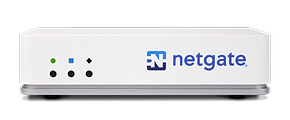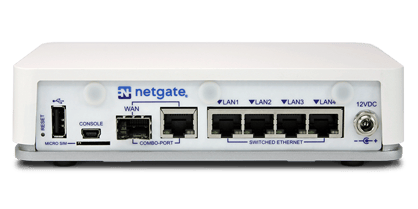 The obvious next question: how does it perform when running pfSense®, the world's leading open-source secure networking software? Performance testing reveals the SG-2100 shines as a 1.56 Gbps router, 881 Mbps firewall, or 118 Mbps IPsec VPN solution. To put those figures into perspective, head over to our product comparison chart to see how it stacks up against its product line siblings. At $299, the SG-2100 is an attractive, robust and affordable option for demanding home, remote worker, and small business use.
This said, students of Netgate's appliance lineup will immediately recognize similarities to the smaller SG-1100 and larger SG-3100 - both of which have been extremely popular. Should a prospective buyer of either of those products now focus their attention on the 2100? Well, as you might imagine, the answer is 'it depends'. Let's dive a little deeper.
Having sold the SG-1100 and SG-3100 for a couple of years now, it has become clear there is a market need sitting right between the two. Further, this segment has recently ballooned due to the global spike in work from home, stemming from the pandemic. What we've heard from the market is a clear ask for a product that "doesn't easily exhaust when confronted with more memory-intensive pfSense add-on packages, e.g., Snort or Suricata IDS/IPS, but also isn't a price jump of $220 (from $179 for an SG-1100 to $399 for an SG-3100)".
With 4 GB of RAM, the SG-2100 has the chops to serve multiple pfSense add-on packages simultaneously - especially more demanding packages like IDS/IPS that rely upon memory-based security rule sets. As well, the additional RAM enhances pfSense applications across the board for business and branch office deployments in search of a low-cost secure networking gateway.
Bottom line, for buyers seeking a sub-$300 product that doesn't compromise any practical use of pfSense software in all of its glory - and who don't quite need the stepped-up processing power or port density of the SG-3100 - the SG-2100 is the perfect answer. It is ideal for home users, remote workers, and small businesses who need robust firewall capabilities, or business headquarters/branch office locations in search of substantial VPN throughput. If this sounds like the solution for you, order today through a nearby partner, or directly from our store.